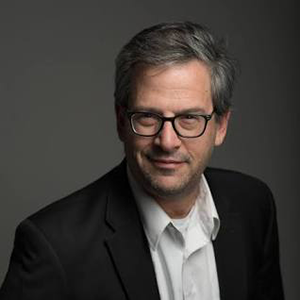 Joel Comm Is MISSING!
As of January, Joel Comm been off Facebook for two years. He hardly spends any time on Twitter. He rarely posts on Instagram anymore. The only social media he uses regularly are Signal and Discord, with the former used for communications and the latter for gathering intel on projects he is in. He rarely blogs these days as well.
Joel says, "I guess I've gotten used to not being in the spotlight. There's no desire to be there, but at the same time I don't want to squander any gifts."
Talk about gifts, the guy has some!
I'll list a few at the end of this just in case you don't know the impact this man has had, but he's the real deal. I don't know of anyone in the world with more digital marketing experience than Joel Comm!
He literally pioneered the web by building one of the first 10,000 websites in 1995. He sold a site to Yahoo! He created an iPhone app that went to #1 in the world. He's written fifteen (15) books including a New York Times Best-seller. He taught the world how to make money with Google AdSense. He led the way in the social media world. He has worked with Microsoft, Twitter, Cisco, Alibaba, Tony Robbins and so many more. And just because he's been off social media doesn't mean he hasn't been making an impact these past years.
In fact, Joel hosts one of the top cryptocurrency and blockchain podcasts, has pioneered the Web3 space and has minted over 1.5 million NFTs and regularly covers advances in the AI world. Not to mention that getting Joel to speak at an event is no small feat. In fact, In fact, an event promoter just paid him a solid $25,000 to do a single 45-minute presentation.
Joel has been enjoying a semi-retired life in Puerto Rico, living on the beach with his girlfriend and his dog. He travels around the world for fun and hasn't really focused on teaching lately.
But apparently, Joel got wind of the McArthur Center for Creative Impact and what we are launching and he felt a strong desire to help a select group of individuals who he could profoundly impact by pouring his knowledge and wisdom into them. He contacted me to say that maybe we should do something together to kick things off.
By the end of our conversation, I convinced him that it would be WONDERFUL if we could get together for a solid day with a select group of amazing people and brainstorm about their projects, dreams, and ideas and help them put those ideas into reality.
There are only THREE people in the world who have been inducted into The Guerilla Marketing Hall of Fame, and Joel is one of them. How often do you get to spend the day with someone who has done so much in so many different areas of business? Can you imagine the profound insights you would receive?
Well, this is your opportunity…
The first question was "How much?"

The answer was, not so much that it's a barrier to serious people, but not so little that there is no buy-in. That's why it's priced at only $1,997 for all day with Joel. BUT, as of this second, if you are in the first 10 people to sign-up, it's only $997. That saves you $1,000.00 if you are a first-mover action taker. This is ONLY good for the first 10 people, so don't wait!
The next question was "Where?"
The answer to that is Orlando, Florida!
The next question was "When?
Let's make this perfect!
We've decided to schedule this exclusive event on Thursday, September 21st, so that you can stay the weekend and experience the full impact of coming to The Impact Event on September 22nd – 24th!
So my final question is …
Do YOU want to come, and are you eager, and ABLE to join us?
It's going to be pretty awesome for someone, and that someone might as well be you!
Just in case you have no clue who we are talking about here, here's Joel's bio from his website. And even this is just a part of what this man has accomplished.
Joel Comm is a …
KEYNOTE Speaker
As a public and motivational speaker, Joel speaks on a variety of business and entrepreneurial topics. He presents a step-by-step playbook on how to use social media as a leveraging tool to expand the reach of your brand, increase your customer base, and create fierce brand loyalty for your business. Joel is also able to speak with authority on the various ways to harness the marketing power of mobile applications to explode profits. He offers an inspiring yet down-to-earth call to action for those who dream of obtaining growth and financial success. As someone who went from having only 87 cents in his bank account to creating multiple successful businesses, Joel is uniquely poised to instruct and inspire when it comes to using the various forms of new media as avenues towards the greater goal of business success.
Blockchain & Cryptocurrency Evangelist
In July 2017, Joel and Martech leader Travis Wright went down the rabbit hole of blockchain technology. They took their excitement and channeled it into the creation of The Bad Crypto Podcast. The show heard in 180 countries around the world, is one of the top crypto-related shows in the world. With over 400,000 downloads/month, the show provides an informative and entertaining take on the Blockchain revolution that is changing the world. Joel gives keynotes and participates in panels on the subject.
Joel is the New York Times best-selling author of 15 books, including The AdSense Code, Click Here to Order: Stories from the World's Most Successful Entrepreneurs, KaChing: How to Run an Online Business that Pays and Pays, and Twitter Power 3.0. He is a contributor to Forbes, Inc, Entrepreneur, and the Social Media Examiner, and his work has appeared in The New York Times, on Jon Stewart's The Daily Show, CNN, MSNBC, Fox News, and many other places.
Live Video Marketing Expert
On the frontlines of live video online since 2008, Joel is the leading voice in live video marketing. Whether using tools such as Facebook Live, Periscope, Instagram, or Snapchat to broadcast a clearly defined message to a receptive audience or leveraging the power of webinar and meeting technologies such as Belive.tv or Crowdcast.io, Joel's tested strategies make him an in-demand speaker and consultant for brands both large and small. Whether you are seeking a speaker for a corporate event, association annual meeting, or an organizational keynote, Joel delivers matches technology with a message to deliver cutting-edge solutions specifically for your target market.
Consultant
With more than twenty (20) years of Internet business experience, Joel has found success in multiple niches. Corporations, small-to-medium-sized businesses, and entrepreneurs trust him for sound, practical advice, and creative thinking. He has consulted with, trained, or developed strategic partnerships with Microsoft, IBM, and Twitter, among many others. Whether you are seeking general direction or you require an in-depth marketing strategy, Joel brings his varied experiences to you and is available for consulting by the hour or by the day.
Entrepreneur
Joel has been building online businesses since 1995. His first website was among the first 18000 sites in the world, and his efforts have brought experience in creating and selling websites, licensing content, affiliate marketing, Internet marketing, blogging, podcasting, online video creation, social media marketing, joint ventures, mobile app creation and marketing, authoring books, public speaking, conducting live training events and more. Joel hosted and produced the world's first competitive Internet reality show, The Next Internet Millionaire. He also created a #1 best-selling iPhone application which became one of the most talked about novelty iPhone apps of all time. Joel is always exploring new methods of leveraging his expertise and technology to educate, inspire and entertain others.
Like I said …
Do YOU want to come, and are you eager, and ABLE to join us?
It's going to be pretty awesome for someone, and that someone might as well be you!
If you ARE, don't wait!